Men's grooming & other body hair
Hair Care | Ingredients | Male Grooming
IBR-Dormin delays hair re-growth, 5 o'clock shadow and your next shave
!! NEW CLINICAL DATA !!
IBR-DORMIN® DELAYS HAIR RE-GROWTH, 5 O'CLOCK SHADOW and YOUR NEXT SHAVE
IBR-Dormin®
INCI: Narcissus Tazetta Bulb Extract
Captures and Transform Flower Bulbs Dormancy and Beauty to the Skin
Slows Down Cell Proliferation
DELAYS HAIR GROWTH
IBR-Dormin® is a natural aqueous extract from Narcissus bulbs in their dormant state that is able to slow cell proliferation in a reversible and general manner. Among cell types affected are also keratinocytes, sebocytes, melanocytes.
IBR-Dormin® delivers excellent activity of postponing the 5 o'clock shadow and the need for frequent shaving coupled with state of the art anti-aging and skin protecting properties.
IBR-Dormin hair growth inhibition effect on men facial hair
Study Target:
To evaluate the delay in men facial hair regrowth effect of the studied product with IBR-Dormin.
Experimental Design:
Open and intra-individual study; before/after measurements of the beard area (cheeks) with once a day product application.
Kinetics: D0 - D3 (3 days hair growth before treatment); D28 - D31 (3 days hair growth after treatment)
Assessment criteria
Variation of the speed of hair regrowth and hair density, by image acquisition and analysis Subjective evaluation (questionnaire).
Studied population
23 male subjects; average age: 33±2 years (between 19 and 51) having black or dark brown facial hair color
FROM THE STUDY RESULTS AND CONCLUSIONS
Under these study conditions, the white gel-cream with 3% IBR-Dormin presented a significant delay of hair regrowth effect decreasing the speed of hair growth in 74% of the subjects (n=17), and averaged within this group at -13%.
This corresponds to a delay of 03:32 hours in the appearance of the 5-o'clock shadow, or in the need for the next shave (with p<0.0001).
Under these study conditions, after 28 days of daily application of the product no significant decrease in the hair density was observed.
The product was appreciated by a majority of subjects for its effect on the skin (softer skin) and for its efficacy on the overall shaving result.
EX-VIVO DATA
ex vivo study showed that IBR-Dormin® (0.005%-0.02%) reduced hairshaft elongation in a dose responsive effect and relative to positive and negative controls significantly decreased the hair growth.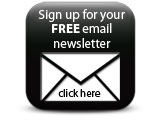 The active also shown to initiate the transition of the hair follicle from anagen (growing) into the catagen phase (resting)
Companies