Men's grooming on the rise in the UK
Growth of the male grooming market in the UK has outpaced other key European markets including France, Italy and Spain.
Latest figures from The NPD Group suggest that prestige products are paving the way for growth in male grooming. Sales of men's prestige skin care was worth £25m in the UK last year, having grown by more than 4% year on year. According to NPD, the UK outpaced other key European men's grooming markets including France, which fell 4.4% in market value last year, while Italy was down 8.8% and Spain 11.3%.
Based on unit sales, the most popular skin care product among UK males last year was treatment shave products, followed by moisturisers and facial cleansers.
"While total sales of prestige skin care products are on the up, the buying behaviour by region and what they tell us about men's skin care regimes and attitudes to grooming are interesting," said June Jensen, Director for The NPD Group Beauty UK.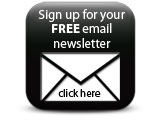 "London based males appear to be early adopters of more sophisticated skin care routines adding anti-ageing products and eye products to their beauty regime, and with a growing number of brands launching products for men only, we expect to see sales of these products increasing across the country."
Companies