Merchandiser/Buyer – London – £28-40,000
Join an exemplary make up brand as a Merchandiser / Buyer
Are you a whizz at numbers and an expert at inventory?
Do you keep up to date on beauty trends and the industry?
This is an exciting opportunity to join an exemplary make up brand as a Merchandiser / Buyer.
Working with the NPD team to assess which products the company should sell, how much of the product they should buy, and which supplier will best fit the needs. You will be constantly analysing sales and inventory data to allocate stock and forecast sales/targets.
Knowing the beauty marketplace and being in the know on trends, you will advise the company on what products to sell and in what volume to help the company be more profitable. You will negotiate contracts with suppliers and product fulfilment processing.
Its your responsibility to keep a well-trained eye on the inventory and stock levels and ensuring the stock is correctly distributed. You will use your flawless communication skills to report to the business highlighting market entry and exit strategies.
This is a fantastic opportunity for a creative experienced Beauty Merchandiser, apply today.
(Ref AE1111).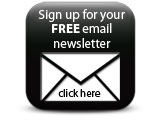 Email your CV to ae@arthuredward.co.uk or contact:
Heidi Bannister 01183 778 393 / 07747 792 272 / heidib@arthuredward.co.uk
Ana Filipa Calado 07792 958 152 / filic@arthuredward.co.uk
Melissa Shifrin 07803 504 100 / mels@arthuredward.co.uk
Holly Stanley 07384 256 771 / hollys@arthuredward.co.uk
Ben Ford 07710 392 825 / benf@arthuredward.co.uk
Christina Krajewski 07342 883 457 / christinak@arthuredward.co.uk
Joseph Bannister 07546 435 243 / joeb@arthuredward.co.uk