Merger brings new name for Alban Muller
New head office in Cosmetic Valley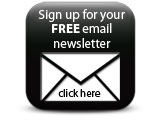 The Alban Muller Group has announced the merging of its three businesses to form Alban Muller International.

The companies, Alban Muller Industrie, Alban Muller International and Adonis will now be based at a head office in Fontenay-sur-Eure, near Chartres, France, along with the company's existing manufacturing site. The sites in Vincennes and Montreuil, near Paris will also be kept.

Alban Muller International has also announced that following an independent audit by AB Certification, the company has been awarded three peonies for compliance with the Cosmetic Valley's eco-responsible charter.

The peonies form part of an environmental charter launched in 2009, where a maximum of four peonies can be awarded. Alban Muller International was awarded its peonies for the eco-friendly management of its effluents through filtering gardens, the use of eco-friendly manufacturing processes, the monitoring and reduction of its energy consumption and its support of the Herboretum Association.
Companies