Merumaya skin care range launches in the UK
First range for top beauty name Maleka Dattu
Former beauty industry executive Maleka Dattu has launched her first skin care range – MERUMAYA Integrative Effective Skincare – which she created with the help of top cosmetic scientist Professor Karl Lintner.
The range comprises eight skin care products, the hero product of the line being the Iconic Youth Serum, along with Daily Cleansing Cloths, a Manual Cleansing Brush and Confidensual Handwash to round things out. In the skin care range itself, which is packed with natural actives at very high levels and promises many anti-ageing benefits, Dattu has created the Youth Preservation Moisturiser, Intensely Youthful Eye Cream, Melting Cleansing Balm, Luxury Face Wash, Skin Brightening Exfoliating Peel, Pure Radiance Mask and a Concentrated Spot Treatment. The products are integrative, integrating natural, nature identical and human created active ingredients to deliver the most effective results.
Dattu says: "I wanted to make this brand accessible for everyone and that is why the price point is reasonable to reflect this. Products are now being sold via my website (www.merumaya.com) and they are also going into John Lewis from January which I am tremendously excited about.
"The Iconic Youth Serum really is active packed and helps to encourage the skin to perform to its best ability. Serum is a big deal and I think everyone should be using it regularly. There are ten actives packed into this serum and eight actives in the MERUMAYA eye cream. The percentage of actives is incredibly high throughout the range."
Professor Lintner, agrees with this: "I really must stress than in my 22 years in the business I have never seen skin care products with this level and concentration of active ingredients. They really are unique."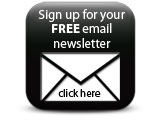 Dattu has also written a blog about her experience of setting up her own skin care brand and this can be accessed at www.merumaya.com/blog.
Companies