Metabolix and Antibióticos to boost biopolymer resin production
A 'significant step' in the commercial scale production of Mirel biodegradable plastic
Bioscience company Metabolix has signed a letter of intent with Antibióticos for the production of its Mirel biopolymer resin at Antibióticos' manufacturing facility in Leon, Spain. Mirel – based on naturally occurring polyhydroxyalkanoates – is both biodegradable and suitable for a wide range of product applications, including cosmetics packaging.
Under the terms of the agreement, the companies will conduct a series of validation production runs to demonstrate the fermentation and recovery of Mirel on full production scale equipment at Antibióticos. Based on the success of these validation production runs, the companies plan to enter into a definitive contract manufacturing agreement for Mirel.
"The agreement with Antibióticos represents a significant step forward in establishing a new supply chain for Mirel biopolymers to serve our customers worldwide and to continue product development in high value added applications," said Richard Eno, president and ceo of Metabolix.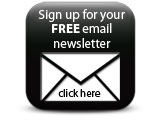 Daniele Pucci Di Benisichi, president of Antibióticos added: "The first step of our work with Metabolix will be to validate their technology in our facility. Then, we'll look ahead to creating a contract manufacturing agreement."
Companies