Mibelle Biochemistry introduces MelanoBronze tanning activator
Phyto-Endorphins to activate melanin synthesis
MelanoBronze is a tan activator that is based on an extract of the monk's pepper berries which have β-endorphin-like activity. MelanoBronze stimulates the natural tanning process either with or without sun. This active ingredient also contains a tyrosine derivative to further boost melanin synthesis.
β-endorphin, which is an analgesic and euphoria-inducing hormone, has a number of similarities with α-MSH, the hormone that regulates melanin synthesis (which has the same precursor and similar occurrence in the skin). Recent discoveries have confirmed that β-endorphins play a key role in melanin synthesis and diffusion.
UV radiation initiates melanin synthesis by increasing the production of α-MSH, β-endorphins and tyrosine. MelanoBronze is able to boost this process thanks to its β-endorphin-like activity (due to the activation of β-endorphin's receptors and easier distribution of melanin in the epidermis) and by increasing the concentration in tyrosine. The β-endorphin-like effect of MelanoBronze is independent of UV radiation, which explains why MelanoBronze offers a tanning effect even without the need for exposure to the sun.
In vitro assays performed on melanocytes showed the capacity of our monk's pepper berry extract to independently stimulate melanin synthesis in a dose-dependent way.
In placebo-controlled clinical studies, MelanoBronze was shown to increase the tanning of the skin in a dose-dependent way either with or without simultaneous UV exposure. Furthermore, our results demonstrated the distinct in vivo tanning efficacy of our monk's pepper berry extract.
Claim Ideas for MelanoBronze
Boosts natural melanin synthesis
Improves the skin's own UV defence
Enhances natural skin tan
Ensures skin is sun-ready with a protective tan
Applications
Sun products (pre, during and post treatment)
Natural tan inducer and accelerator
Daily care formulas
BB and CC creams
Formulating with MelanoBronze
Recommended use level: 2 – 5 %
Incorporation: For cold processes, dissolve MelanoBronze into the aqueous phase. In hot/cold processes, add during the cooling phase below 50 °C.
Thermostability: Temperatures of up to 50 °C for a short time will not affect the stability of MelanoBronze.
INCI (EU/PCPC) Declaration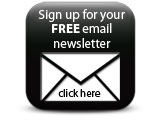 Vitex Agnus Castus Extract (and) Acetyl Tyrosine (and) Glycerin (and) Alcohol (and) Aqua/ Water
Featured Companies