Michael Kors announces The Gold Collection
Latest addition to the Michael Kors Collection fragrances
Michael Kors has expanded its fragrance line with The Gold Collection (£39-£79). The range includes three new scents designed to "reflect the opulence and luxury of the highly prized metal".
The range includes one scent for each metal including white gold, 24k and rose gold, each with a distinct fragrance. In an official release, Michael Kors commented: "There is nothing sexier than a woman with a beautiful glow after an amaz-ng vacation – and nothing complements that glow better than shimmering gold jewellery and a hint of fragrance that feels just as opulent and glamorous."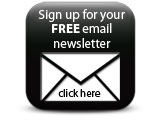 White Luminous Gold is said to be "an intoxicating burst of pear, jasmine and amber in a bright and exotic signature", while 24K brilliant has top notes of orange mandarin and florals with a woody base. The third scent, Rose Radiant Gold, is said to have spicy top notes with a centre of rich florals and a musky base.
Companies