Micro squeeze'n D16 by COSMOGEN
3 2-in-1 travel partners for targeted applications: lips, eyebrows, face
COSMOGEN completes its iconic SQUEEZE'N range with 3 2-in-1 applicators: Micro Squeeze'n Glow for lips, Micro Squeeze'N Style for eyebrows and Micro Squeeze'N Spatula for face.
Their patented on/off closure rotary system protects the formula and allows to dispense the right dose before smoothing, sculpting or stretching on the targeted area with the formula.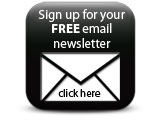 Like for all applicators in the Squeeze'N range, they are ergonomic and easy to clean, while preserving the formula of any contamination and oxidation. Their size makes them a nomadic cosmetic partner.
Technical features:
∅ 16mm
Capacity: 8 - 20 ml
Body: COEX multi/mono layer
Applicator and tip: PP/TPE
Cap: PP
Packaging : Laquering, silkscreening, offset, hot stamping, labelling, metalilzation.
Featured Companies