Middle East sees increase in cosmetic surgery
Cosmetic procedures see upward trend in Gulf region as part of market boom
Despite being renowned for their discreet attitudes towards cosmetic surgery, a large number of Middle Eastern women are reportedly undergoing aesthetic procedures on the eyelids, nose, face and neck, thanks to advancements in minimally invasive techniques.
According to double board certified facial plastic surgeon Dr Sam Rizk who practices in Abu Dhabi, women in this region are starting to have treatments earlier, with most undergoing surgery in their 30s and 40s. Dr Rizk explains that this is due to the onset of early signs of ageing in eye area, as it is constantly exposed.
Middle Eastern women are said by Dr Rizk to prefer a more 'European' rather than 'American' results as the look is often more natural: "They desire subtlety and a natural looking result - they do not want to look over botoxed, pulled or stretched, like images of some Hollywood stars."
In the UAE, whose beauty and personal care market was valued at $1.1bn last year, it looks as though surgery trends focus on looking pretty, feminine and refined, with small improvement options such as lifting the neck or reducing a hump in the nose being favoured.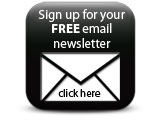 This upward trend is evident of a general growth in the beauty and personal care sectors in Middle Eastern countries. A focus on ageing concerns is supported additionally by plans for market giants such as Coty and Shiseido - parent companies to popular skincare brands such as Philosophy (Coty) and clé de peau BEAUTÉ (Shiseido) - to set up luxury goods distribution ventures in booming regions like Dubai.