Middle Eastern and country garden scents to dominate in 2013
IFRA experts make fragrance predictions for spring/summer
Fragrance experts at IFRA UK predict that in spring/summer 2013 consumers will be spraying either exotic spices or retro florals.
Selena Wagstaff, a fragrance expert at CPL Aromas, noted a strong Middle Eastern trend and a nod towards tropical scents. "Look out for cardamom, ginger and leather, not just for women but for men as well," she said. "Tropical fruits – mango, nectarine, peach – are also going to be fashionable amongst younger consumers, plus the sporty, Olympic inspired theme is continuing."
"This spring and summer we will see youthful, fresh and bright fragrances with notes that include tropical nectars, and rich fruits such as blackcurrant, melon and pineapple are going to be popular," added Roz Wicks of Belmay Fragrances Ltd.
Florals, both vintage and sweet, are also going to be popular, according to Wagstaff, who said: "For spring/summer 2013 vintage florals such as jasmine and orange blossom and sweet florals including heliotrope, violet and rose are all going to be popular."
Wicks agreed, adding: "Inspired by pastels and nude shades in everything from couture fashion to this season's nail colours, the fragrance world is responding with beautiful and sparkling musks, pink champagne, strawberry flower, jasmine and hints of glamorous pink pepper for fragrances that are ultra feminine and chic."
"Bergamot, grapefruit and yuzu will be a big hit," commented Laura Warren from Fragrance Oils (International) Ltd., who added that aldehydic, Hollywood inspired scents were also set to make a comeback.
"A lot of fragrance packaging has a black and white, or black and gold theme," added Warren. "Inside the packaging the ingredients have a black theme too for many scents; black iris, black pepper, black orchid, liquorice and vanilla all add to the black story."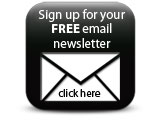 For men, meanwhile, fragrance notes include black pepper, hot spices, full bodied citruses, cedar, cashmere wood and iris. According to Wicks, these scents are "built with heritage in mind… for the next generation of gentlemen".
Featured Companies
See also