Millennials explore anti-ageing
Ageing is becoming a big concern for Generation Y
Ageing is becoming a big concern for Generation Y, according to market analyst NPD. The study found that 39% of women aged 25-34 said they look for anti-ageing ingredients in skin care – a significant jump from the 18-24 year old age group, where just 19% of women felt that anti-ageing was important.
"Generation Y is at an age when they are facing many changes, including in their skin and the way they look in general," said Karen Grant, VP and senior global industry analyst at NPD.
"This group still has skin care concerns from their youth like oily skin, breakouts and keeping acne at bay. But they also start to shift their focus towards preventing wrinkles and lightening their dark spots caused by sun damage."
Women aged 25-34 represent 18% of all facial skin care users in the US, says NPD, and use an average of three products a day, with cleansers topping the list. They also account for the largest share of online facial skin care purchasers with 36% of them seeking information about products online.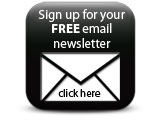 "There is an opportunity for manufacturers and retailers to educate Generation Y women on facial skin care," said Grant. "Allowing them to sample products plays an important role in capturing these consumers and turning them into loyal customers."
Companies