Miller Harris launches Perfumer's Library
Begins by introducing five unreleased fragrances from back catalogue
Miller Harris founder Lyn Harris is launching a new collection of unreleased fragrances spanning her twenty years as a perfumer. The Perfumer's Library will initially feature five of Harris' personal favourites, which have (until now) never been sold. These are: No.1 Le Jasmin, a dewy white floral created in 2010; a scent from 1998, called No.2 Tuberosa; No.3 Veti Vert, a chic masculine fragrance from 2006; No.4 La Feuille, a fruity, green chypre for women from 2009; and finally one from 1999 called Verger, described as a nostalgic, wild, crisp and joyful fragrance.
The intention is for Miller Harris to continue to add Harris' as yet unavailable favourites to the Perfumer's Library until it comprises an actual 'library' of fragrances.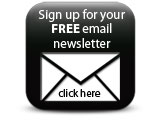 Miller Harris is also launching two new fragrances, the Marrakesh inspired La Pamplemousse – a grapefruit fusion with earth root notes – and Fleur du Matin, which was inspired by the dew and herby floral bouquet of an early morning walk on the island of Port Cros in France.
Companies