Million dollar baby: Kylie Jenner is now the world's most valuable social media influencer
The Kardashian sister, reality TV star and founder of Kylie Cosmetics knocked Beyoncé off her $1 million throne
Getty Images
Beauty brand owner Kylie Jenner has taken the top spot from Beyoncé as the most valuable influencer.
Social media tracking firm D'Marie Analytics found that, although the founder of Kylie Cosmetics does not have the most number of followers, she has the most engagement.
This consumer interaction allows Jenner to create an earned media value of more than US$1m per post – a title previously held by Beyoncé.
"Kylie is an undeniable global brand, which may make some roll their eyes, but the reality is this young, female entrepreneur's savvy helped her reach a milestone in the influencer marketing and advertising industry which many seasoned professionals have failed to achieve," said Frank Spadafora, CEO of D'Marie Analytics.
The youngest of the Kardashian family, Jenner is the first of her sisters to claim the top spot.
---
More on influencer marketing:
---
Her Instagram post revealed the name of her baby daughter Stormi is currently the most 'liked' post on Instagram at 17.9m 'likes'.
Jenner's sisters Kourtney and Kim claim the second and third spots respectively.
In February, Snapchat felt the power of her influence after she posted a tweet that reportedly helped to wipe $1.3bn off the company's market value.
The most liked photo on Instagram (@KylieJenner/Instagram)
"Sooo does anyone else not open Snapchat anymore? Or is it just me... ugh this is so sad," she said.
Spadafora said: "Influencer valuations move up and down like the stock market, but Kylie is methodical about consistently generating aspirational content for her social audience, without jeopardising authenticity.
"Her use of social media to personally connect with and listen to her fans enables her to deliver products they will actually purchase."
Jenner founded Kylie Cosmetics in 2016, which has since gone on to be one of the most successful beauty brands in the past two years.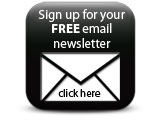 "This is a true case study for how brands can greatly benefit from working with social media influencers like Kylie," added Spadafora.
Companies