Minafin Group acquires majority shares in Pressure Chemicals
Presence in US reinforced
Minafin Group, a fine chemicals manufacturer, has announced the acquisition of majority shares at Pressure Chemicals Inc.
The acquisition aims to generate synergies with Minasolve's personal care business line, which includes cholesterol-based liquid crystals, specialty esters, water-soluble polymers and monomers for artificial nail enhancement products.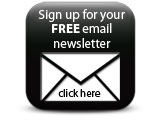 Besides acquiring the shares in Pressure Chemicals Inc, which is headquartered in Pittsburgh, Pennsylvania, Minasolve has also reinforced its presence in the US, namely through the states of New Jersey and New York, by forming a new distribution partnership with JH Calo and Chemical Solutions.
Companies