Minasolve develops two biosourced ingredients
Minasolve production focuses on green technologies
Minasolve has begun the first industrial scale production of bio-sourced 1,2-pentanediol (known as MinaCare Pentiol Green+, INCI Pentylene Glycol), a multifunctional ingredient, at its sister company Pennakem's site in the United States.
The starting materials for 1,2-pentanediol are two agrowaste products, corn cob and sugar cane bagasse. The resulting ingredient is "an efficient skin humectant which has the same physico-chemical properties as its analogue derived from fossil carbon sources" notes the company. MinaCare Pentiol Green+ is also antimicrobial and "provides favorable sensorial and solubilizing properties."
In addition, the company has launched MinaSolve Green B, a broad spectrum anti-microbial solution that enables the preservation of organic and natural cosmetic products without the use of traditional preservative solutions. The COSMOS-approved ingredient is based on bio-sourced, nature-derived MinaCare Pentiol Green+, and moisturises skin in a similar manner to glycerine.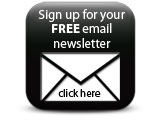 As it is also water-soluble, MinaSolve Green B can be utilised throughout production and is, according to the company, "compatible with common water-based cosmetic formulations."
Companies