Mink brings first-ever wearable make-up printer to market
The product has been in development stages since 2014
Beauty tech company Mink, founded by Grace Choi and Janet Kim, has launched its first-ever 3D printer, allowing customers to print colour inspirations into wearable make-up.
Choi introduced the concept in 2014 and has spent the last five years building the technology and methodology to bring to market.
To use, customers can upload the image they want to replicate from the internet, camera roll or social media via the Mink app, and print on one of its make-up sheets.
Once printed, the make-up is ready to wear immediately.
"Consumers today have higher expectations on how and where the products they consume fit their lifestyle," said Kim.
"We are excited to provide a new distribution platform for beauty as well as connecting to the different consumer touch points across physical, web and social."
Retailing at US$395, the product is now available to order via minkbeauty.com.
Turning up the tech
As well as the rise of AR and AI beauty try-ons, tech companies have been investing in beauty to transform the way customers apply their make-up.
Last year, the first-ever make-up applicator printer Contour 8000 hit the market, which works by spraying on customer's make-up in 30 seconds.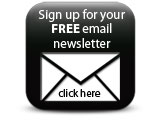 Meanwhile, a study by researchers from the UK's Cosmetic Science Group at the London College of Fashion created a 3D printed lipstick applicator which is designed to perfectly match the lips of the wearer.
Companies