Mintel investiates India's baby personal care market in new report
India is the second-largest country in the world with a population of over one billion
Key points included:
Create awareness about the need for baby care products beyond soap, powder and oil
Build brand equity for safe baby care products by highlighting natural attributes
Capitalise on experienced mums, whose babies have grown up, as brand champions.
What you need to know:
Second-largest populated country
India is the second-largest country in the world with a population of over a billion. With a total fertility rate (TFR) of 2.3 births per woman, quite a few players are focusing on the baby care market.
Poised for growth
The growing middle class, with its rising disposable incomes, is furthering consumption across categories. India has the lowest per capita spend on disposable nappies at 0.73 (2018) in the APAC region; however, it has the highest CAGR for the next five years at 23.5%.
Natural is a must
66% of mothers are interested in natural ingredients when purchasing any baby personal care product. For the period 2014-18, among baby personal care products, botanical/herbal claims in India stood at 72% vs 57% globally.
Written by Minu-Srivastava, a leading analyst in the health and wellbeing sector, her extensive knowledge delivers in-depth commentary and analysis to highlight current trends and add expert context to the numbers.
Tap into the growing baby care market through a natural narrative. Focus on brand building to establish trust in a category driven by product safety.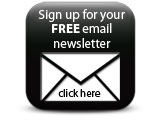 For more information on Mintel's report, see here.
Companies