Mintel investigates the German skin care market
Providing the most comprehensive and up-to-date information and analysis of the facial skincare market in Germany and the behaviours, preferences and habits of the consumer
What are the key challenges facing the industry? Who is the consumer and what do they want? Where are the opportunities, where are the risks and what lies ahead?
Steer clear of youth bias
The vague umbrella of anti-aging benefits spans wide. However, it is casting a shadow on outdated perceptions of aging. What the aging population in Germany wants most is care which supports skin confidence. Brands need to explore skin aspirations that uncouple skincare from ageism.
Uncover skin health
Germans are not worried about skin flaws, choosing to focus on the big picture of health. Pique climate change awareness signals consumers to protect the skin's natural defences.
Treatment which synergises bio-tech and nutraceuticals to maintain optimal skin health will define the future of the category.
Prove your worth
In a market where 'German-engineered' is synonymous with efficiency and quality, consumers aren't easily fooled. The push for cleaner products is seeing doctor brands getting ahead of the curve. G-Beauty is showing brands the potential to reconcile nature, science and sustainability at any price point.
Written by Gwen Osserman, a leading analyst in the Beauty & Personal Care sector, her extensive knowledge delivers in-depth commentary and analysis to highlight current trends and add expert context to the numbers.
German consumers side-step anti-aging wanting healthy skin more. To keep pace with category growth, brands should prepare now for the microbiome-driven future.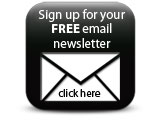 For more information on Mintel's report, see here.
Companies