Mintel investigates trends of the Indian beauty consumer
What are the key challenges facing the Indian beauty industry? Who is the consumer and what do they want? Where are the opportunities, where are the risks and what lies ahead?
Key points included
Beauty sector is booming and so is the competition
Popular brands compelled to go the natural/Ayurveda route in India
Innovative skincare and hair products for men are firing up the category.
What you need to know
Booming beauty and wellness industry
India is one of the largest consumer markets in the world. Beauty and wellness in India is growing with an expected value of INR 803.7 billion by 2017-18 (approximately $12 billion).
Besides importance on appearance and rising spends; naturals, start-ups and men's grooming are also driving the sector.
Natural is here to stay
Botanical/herbal is the top claim for new products launched in India under hair and facial skin care. Moreover, 'all-natural product' and 'vegetarian' claims are also gaining a foothold in India.
Globally, the majority of products operate in the beauty enhancement space, while in India this a function of natural, functional and beauty.
Men in spotlight
Men's grooming is under the spotlight with a plethora of new product launches, innovations, and new entrants over the past few years, catapulting the category into a high-growth trajectory.
Skincare and hair products are the engines driving this growth indicating the steady acceptance of other men's products.
Written by Minu Srivastava, a leading analyst in the beauty sector, her extensive knowledge delivers in-depth commentary and analysis to highlight current trends and add expert context to the numbers.
Customised recommendations and offerings, distinguishing genuine from fake products and claims, are the need of the hour to ensure satisfactory product experience.
The rising awareness of beauty products, increasing premium on personal grooming, changes in consumption patterns and lifestyles and improved purchasing power are driving the industry.
The growing natural trend and easy accessibility and omni-channel presence ranging from neighbourhood stores, supermarkets, online and such are expanding the pie further.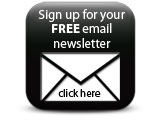 For more information on Mintel's report, click here.
Companies