Mintel launches new report examining encapsulation systems
Recent patents for plant proteins focus on sensory enhancements, nutritional profile improvements and identifying 'new' plant sources
In the age of Covid-19, consumers seek out health and wellness products to protect and nourish them mentally and physically. Encapsulation technologies provide a set of wellness improvements for skin and hair sought after by consumers.
The patent landscape
The number of patent families describing compositions with encapsulated ingredients in cosmetic formulations has reached nearly 250*, with the majority of granted patents in South Korea.
Encapsulation patent filings describe technologies to preserve and deliver concentrated active ingredients to the skin to maximize benefits.
This report will give you early indications of market movements by using patent analysis as a predictor of emerging ingredients and technology trends, innovations and applications.
Built on a combination of Ciper's powerful artificial intelligence and machine learning capabilities and Mintel's expertise in market intelligence, this report will identify untapped opportunities and help you understand:
The consumer
: What they want and why they want it

The innovations: 
New ideas, new products, new potential

The trends: 
What's shaping demand – today and tomorrow
The opportunities
: Where the white space is and how to make it yours.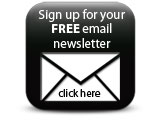 For more information on Mintel's report, see here.
Companies