Mintel takes a look at the popularity of beauty influencers
Traditional brands have started making partnerships with beauty influencers to broaden their scope and enhance customer loyalty
Beauty influencers have become popular among consumers on social media and have migrated to the beauty and personal care retail market, creating their own brands and reaffirming their potential in the segment.
Traditional brands, therefore, have started making partnerships with beauty influencers to broaden their scope and enhance customer loyalty, especially among those who have a passion for the beauty universe and want to keep updated on the main trends of the market.
Mintel's report will look at the following areas:
Men have low engagement with beauty influencers, despite the significant consumption of beauty products
Beauty influencers and brands have the challenge of appealing to those aged 55+ by focusing on exclusive benefits
Purchase of products via social media is still niche, but everything indicates that it can grow in the future
Consumers look for content that reflects the reality.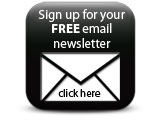 For more information on the report, click here.
Companies