Mobile devices gain market share in online beauty search behaviour
Make-up most searched for C&T sector, according to new research
Mobile devices accounted for 38% of consumer searches for beauty care products in June in the UK, according to new research by SEO consultancy Greenlight. Over 2.1 million searches were carried out on the web in total, with make-up coming top of these searches.
The research found that 1.3 million searches were made through computers, with 816,461 made using a mobile device, such as a phone or tablet. Taking second and third place behind make-up (36%) as a leading search criteria was hair care (31%) and fragrance (15%). Within the make-up category, the query 'mac make-up', relating to the Lauder-owned M.A.C Cosmetics brand, made up 8% of lap-top made searches (40,500 times) and 12% of mobile searches (33,100 times).
Hair accessories and dyes were the most searched terms within hair care, which clocked up 19% of searches on a laptop and 12% on mobile devices. Key words including 'dip dye hair', 'hair dye' and 'ghd hair straightener' were most popular on mobiles.
Within fragrance, brand names proved popular search terms. Seven out of the top ten search terms made on a mobile were for fragrance brand names, compare to just four on desktops. French beauty house Chanel, topped the search list made from desktops, along with key words such as 'perfume'. On mobile devices, 'Alien perfume' was the most searched for term, followed by 'jimmy choo perfume' and 'chanel perfume'.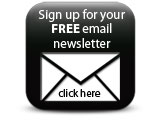 Skin care searches were the least popular on both desktop and mobile formats, while branded nail products had a low penetration on desktops. In terms of retailers, Amazon attracted a 34% share of visibility in organic listings and was also the most visible advertiser, notching up a 58% share of the voice in paid listings.
Companies