Models Own to open first global flagship store in London
The Westfield Stratford City store will open doors on 8 October with 650 new products
Nail polish brand Models Own, famed for its innovative Bottleshop retail spaces, has announced the opening date of its first global flagship store.
The standalone will open doors on 8 October in London's Westfield Stratford City shopping centre.
Described as a beauty playground for 'make-up junkies', the store will act as a landing pad for 650 new products including the brand's highly anticipated foray into colour cosmetics.
Models Own's new colour offering boasts more than 500 products for eyes, lips and face including Lip Gunk and Sculpt & Glow Liquid Highlighters.
The brand has also taken inspiration from the Far East for one of its collections called K-Kushion, which will be available exclusively in-store.
Make-up experts will be on-site to impart beauty tips and tricks on customers, while iPads will be integrated into store fixtures for shoppers to consult for tutorials, advice and inspiration.
Models Own first debuted its full colour cosmetics collection via Superdrug across the UK.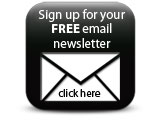 Retail displays created by Arken P-O-P were set up in more than 100 of the A.S. Watson-owned stores.