Molton Brown debuts luxury fragrance collection at dedicated pop-up store
The new 27-strong line-up features 12 edps and 15 edts
Molton Brown is celebrating its latest, and largest, fragrance collection with a new pop-up store experience.
The Fragrance Gallery Pop-Up, located on Covent Garden's Burleigh Street, will offer a series of sensory experiences for shopping including its Unfiltered Self-Expression workshops led by the brand's perfumers and influencers, as well as its Fragrance Finder to help customers discover their ideal scent.
It will also be the first destination for customers to shop its new 27-strong fragrance collection, which officially launches on 28 August.
Shoppers will also be able to take part in the brand's fragrance profiling service, in partnership with The Future Laboratory.
The experience aims to help visitors discover a unique scent based on their personality.
"Working with Molton Brown in creating this unique and bespoke fragrance profiling service was an exciting and rewarding experience," said The Future Laboratory's Art Director, Aleksandra Szymanska.
"It was a very stimulating journey working with a brand that is so open to challenging the limits of the customer fragrance experience."
According to the brand, this is its first-ever pop-up outside of its annual Christmas Advent Calendar tour.
The pop-up will be open from 4-8 September.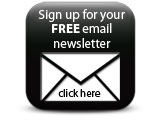 Companies