Molton Brown hopes to attract attention of buyers at TFWA
The Kao brand will unveil five travel retail exclusives at a dedicated showroom in Cannes
Kao brand Molton Brown will be heading to Cannes, France, to showcase several travel retail exclusives and new 2017 launches.
The brand will host a showroom in the Hôtel Barrière Le Majestic from 4-6 October and hopes to attract the attention of buyers visiting this year's duty free and travel retail summit, TFWA World Exhibition & Conference, taking place from 2-7 October.
Tim Pluess, Associate Director, Export Sales, at Molton Brown, said: "We encourage those that wish to visit Molton Brown to drop by and experience the brand in our suite.
The brand will unveil five travel retail exclusives while in Cannes. These include: The Bestsellers Travel Exclusive Body Wash Gift, featuring four 100ml body washes; The Bestsellers Travel Exclusive Hand Wash Gift, containing four 100ml hand washes; The Iconic Hand Creams Travel Exclusive Gift, comprising three 40ml hand creams; Orange & Bergamot Travel Exclusive Hand Care gift, with a 100ml hand wash and 100ml hand lotion; and Weekend Luxuries Travel Exclusive Set, a luxury kit including a wash bag, body was, body lotion, shampoo, conditioner, hand cream and lip balm.
Pluess said: "While we have had similar products in the past, we have never pushed the travel retail exclusive message before.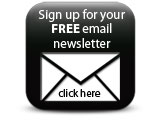 "Not only has all our packaging been re-worked to ensure maximum shelf presence and gifting appeal, but the price points have been set to offer a strong value proposition based on savings travellers receive versus buying the products individually."
Companies