Momentous Photo Booth partners with the Pure Beauty Awards
The photo booth provider will be on hand to entertain guests at the start of the evening
This year the Pure Beauty Awards are thrilled to be bringing a new partner on board with Momentous Photo Booth.
The photo booth will be available for guests to use during the champagne networking reception at the 'Rebel Beauty' themed awards evening.
Momentous will be joining award partners AOFMPro, INANCH and Arthur Edwards Recruitment.
The awards team is looking forward to working with Momentous Photo Booth and can't wait to see the results!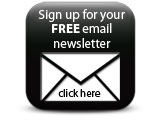 Tickets for the Pure Beauty Awards are now sold out. If you would like to be added to the waitlist, please visit www.purebeautyawards.com
Featured Companies
See also