More research points to mouthwashes as Covid-19 killer, study finds
Scientists discovered over the counter mouthwashes reduced coronavirus infectivity within 30 seconds of exposure
Scientists at Cardiff University have added to mounting research that over the counter mouthwashes could be integral at stopping the spread of Sars-Cov-2 coronavirus.
Scientists mimicked the conditions of a person's naso/oropharynx passage, a major site of replication and shedding of Covid-19, to determine which products were helpful in reducing levels of the virus.
The study tested products containing ethanol, chlorhexidine, cetylpyridinium chloride (CPC), hydrogen peroxide and povidone-iodine in seven mouthwashes including well-known brands Listerine, Corsodyl and Dentyl Dual Action.
The report found products with formulas containing at least 0.07% of cetylpyridinium chloride (CPC) reduced virus infectivity in a lab during 30 seconds of exposure.
"It is notable that coronaviruses are far more amenable to disruption than many other viruses and bacteria due to the presence of a viral lipid envelope," said Richard Stanton, lead author of the study.
"In the human throat, the virus is being produced constantly, so if there is an effect it will be important to see how long it lasts for and whether this could help reduce transmission, for example in dental investigations, mouth/throat examinations by GPs, or short-term contacts with vulnerable patients or other individuals."
The study is yet to be peer reviewed and has been submitted for publication.
Meanwhile, the report comes ahead of a clinical trial expected to take place in Covid-19 patients at the University Hospital of Wales.
It emerged that mouthwashes could slow the transmission of Sar-Cov-2 viruses in Germany over the summer.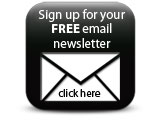 The research group from Ruhr-Universität Bochum found eight mouthwashes, bought over the counter, reduced the virus measurement in testing.
Companies