Motan Ltd and Colortronic (UK) Ltd merge
Equipment suppliers to form Motan-Colortronic Ltd from July 2010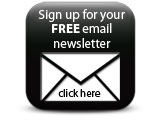 Equipment supplier to the plastic processing industry, Colortronic (UK) Ltd and Motan Ltd, a subsidiary of the Motan Group will merge their resources and expertise under the banner of Motan-Colortronic Ltd. The new company will be located at Colortronic's existing site at Chesterfield, UK and will be headed by Karl Miller, who will hold the title of managing director. The existing Motan site in Abingdon, UK will continue to operate as normal for the time being.

It is hoped that combination of the two companies' portfolios will enhance the ability to create end-to-end solutions across multiple market segments. These include injection moulding, blow moulding, extrusion, compounding and other in-line processes.

The merger will come into effect 1 July 2010.
Companies