Multi-Color Corporation to acquire Constantia Flexibles labels business
New growth opportunities arise in home and personal care using Constantia's European presence
Multi-Color Corporation, the US consumer products label supplier, has announced it is to acquire the labels division of Constantia Flexibles for approximately $1.3bn.
Based in Ohio, Multi-Color specialises in labels for the home and personal care market, as well as wine and spirit, and healthcare.
The two companies believe the acquisition will present further growth opportunities for Multi-Color in home and personal care, using Constantia Labels' European operational footprint and assets.
Meanwhile, Constantia will benefit from Multi-Color's strong US presence in its food and beverage business.
Nigel Vinecombe, Executive Chairman of Multi-Color, described the acquisition as a "major milestone".
"We are bringing together complementary talents in markets and geographies, diversifying our business and creating a global leader with a transaction that is financially attractive, which will better help us serve our customers," he said.
The current EVP and Head of Constantia Labels, Mike Henry, is expected to become CEO-elect of Multi-Color Corporation.
Meanwhile Constantia Flexibles will become a 16.6% shareholder in Multi-Color.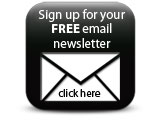 The acquisition is due to close in Q3 2018.
Companies