Multifunctional trend continues to influence skin care shoppers
US consumers continue to be influenced by multifunctional benefits, product safety and brand loyalty
US consumers want to see multifunctional benefits and safety from their skin care, but brand loyalty is also important to many of them, according to a new report by Mintel. It also found that naturals manufacturers could boost their presence, while anti-ageing is not as important as previously thought.
In the report, 42% of respondents said they were looking for products with multiple benefits, 37% said they only purchased products from brands they trusted, and 24% said they looked for facial skin care products that were free from certain ingredients.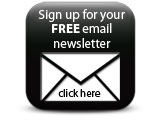 Also on the increase is the trend towards refining facial skin texture. A total of 36% of respondents cited this as a reason for using a product in 2013, as opposed to 21% in 2012.
Companies