Murad launches first-ever facial treatment oil
New oil infused with multi-vitamins to help reverse signs of ageing
Murad has launched its first ever facial treatment oil that is claimed to target the signs of ageing.
New Multi-Vitamin Infusion Oil is described as a multi-vitamin for the face and contains a blend of six vitamins that help to reduce the appearance of lines and wrinkles, dryness, dullness and uneven skin tone.
Each vitamin, from A to F has a specific skin benefit: vitamin A helps boost firmness and smooth wrinkles, vitamin B boosts hydration, vitamin C, brightens and protects against free radical damage, vitamin D, improves the skin barrier, vitamin E smoothes and softens skin, while finally, vitamin F, contains essential fatty acids and omega-3 and 6 to help improve skin barrier function.
In clinical tests, Murad found that 100% of users noticed smoother skin, with 96% noticing more radiant skin and 92% seeing more even skin tone and a smoother texture.
The oil launches in December, priced at £55.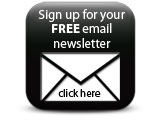 Companies