NPD Assistant – Berkshire – £30,000
Do you want to want to use your couple of years' NPD experience to blow your brands out of the water?
Are you a product loving perfectionist with a wicked sense of humour?
You will be assisting the New Product Development department of this leading personal brand manufacturer in all matters relating to product development and product lifecycle management from concept to shelf.
This is a busy role where your administration, organisational and communication skills are on point, to ensure development projects are correctly delivered within the allocated timescales.
This includes liaising with suppliers and other teams to maintain awareness and record of delivery dates throughout development project. It will be your responsibility to organise and file documents for all your development projects. As well as keeping an eye on the timescales you will also keep track of the cost history, budgets and price points.
Using your great attention to detail, you will work with the design team on new and existing packaging artwork briefs including proof reading all artworks to a print-ready standard.
Your passion for product will ensure you very much keep your finger on the pulse of current and emerging trends locally and internationally making sure the product range is leading the way, not trailing behind.
This is a great opportunity for you if you're looking to get ahead in a new career, apply now before someone else gets the career you have been dreaming of.
(Ref AE1006).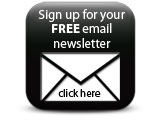 Email your CV to ae@arthuredward.co.uk or contact:
Heidi Bannister 01183 778 393 / 07747 792 272 / heidib@arthuredward.co.uk
Ana Filipa Calado 07792 958 152 / filic@arthuredward.co.uk
Melissa Shifrin 07803 504 100 / mels@arthuredward.co.uk
Holly Stanley 07384 256 771 / hollys@arthuredward.co.uk
Ben Ford 07710 392 825 / benf@arthuredward.co.uk
Christina Krajewski 07342 883 457 / christinak@arthuredward.co.uk
Joseph Bannister 07546 435 243 / joeb@arthuredward.co.uk