NPD Group reports rise in direct-to-consumer sales of US prestige fragrance
Healthy sales performance on online-only beauty retailers and through home shopping retailers
New research by The NPD Group shows a rise in direct-to-consumer sales of US prestige fragrance in the 12 months ending February 2014, to $285m.
The report found healthy sales performance of products on department store websites, key online-only beauty retailers, and through TV/home shopping retailers, though these areas only make up a fraction of the $3bn US prestige fragrance market.
"The desire to 'try on' a scent before committing isn't about to go away, but there is real appeal for consumers in the immediacy of replenishing the supply of their favourite scents from the comfort of wherever they are," said Karen Grant, vice president and global industry analyst, The NPD Group.
Key areas were gift sets, representing 46% of direct-to-consumer sales (having grown 9% compared to the previous 12 month period), ahead of stand-alone juices which accounted for 44%. Men's fragrances represented a smaller portion of sales than women's in both prestige department stores and direct-to-consumer channels. However, for the period, men's fragrances outperformed women's and the overall market in terms of growth, in both department stores and direct-to-consumer channels. NPD's BeautyTrends Direct point-of-sale tracking service showed a 19% increase in dollar sales of men's prestige fragrances during this time.
Another finding was the popularity of larger fragrance sizes in the direct-to-consumer space. 10% of US prestige fragrance sales in this area was sold in sizes of 5.0 ounces or larger, compared to 8% of prestige department store sales. This demonstrated a 26% increase in sales of larger sizes in direct-to-consumer channels during the period, against a 12% sales growth in department stores.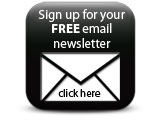 "Offering consumers incentives and options that link the in-store experience with the convenience of purchasing direct is the best of both worlds. It is this type of seamless retailing that is providing manufacturers and retailers a world of new opportunities," added Grant.
Companies