NPD Project Manager – Dubai – 200-240,000AED
Manage and coordinate everything from concept, through evaluation and execution
Are you a super organised project manager?
With a passion for all things cosmetics & beauty?
Can you run a critical path and help everyone be their best?
You are ambitious and experienced in the whole product development process involved with launching colour cosmetics.  You can manage and coordinate everything from concept, through evaluation and execution, making sure all the different departments and people involved in this exciting process pull together. You will ensure that we are always 1 step ahead in terms of innovation and first to market, on time and in full to satisfy our growing consumer demand.
Constantly looking for improvements along the development process, you will lead all project meetings and ensure seamless integration as well as constantly challenge all departments to be the best in terms of quality, lead times, cost of goods and innovation.
You must be able to liaise with everyone from the shop floor to the business owners in all departments including Supply chain, Product development, Regulatory, Quality, Purchasing, Finance and Sales.
If you have your eye on the ball, understand margin, quality and innovation in the cosmetic industry we want to talk to you.
(Ref AE1176).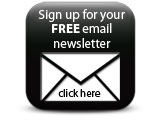 Email your CV to ae@arthuredward.co.uk or contact:
Heidi Bannister 01183 778 393 / 07747 792 272 / heidib@arthuredward.co.uk
Ana Filipa Calado 07792 958 152 / filic@arthuredward.co.uk
Melissa Shifrin 07803 504 100 / mels@arthuredward.co.uk
Holly Stanley 07384 256 771 / hollys@arthuredward.co.uk
Ben Ford 07710 392 825 / benf@arthuredward.co.uk
Christina Krajewski 07342 883 457 / christinak@arthuredward.co.uk
Joseph Bannister 07546 435 243 / joeb@arthuredward.co.uk
{PIC ID="1" width="" height="" class="imageleft" title="" description=""}