NPD Project Support – Peterborough – £25-28,000
Are you a real natural at juggling priorities to get the project delivered?
Do you have experience in personal care and an understanding of NPD?
With your experience of working in similar role within a personal care / cosmetics business or FMCG environment you will be supporting the project management side of New Product Development initiatives.
You will manage and maintain the critical path and project milestones using your clear and concise communication to liaise with customers and other internal functions on requirements including SOP dates, artwork, formulation requirements etc.
Your ability to build business relationships and to work well under pressure will mean you are proactive in assisting in whatever you can to get the briefs met within budget and meeting deadlines.
You will also have some accountability across the existing book of business aligning to the customer service responsibilities, this will account to about 20% of role.
This is a great opportunity to really get involved in this busy innovative natural company.
Apply today.
(Ref AE1012).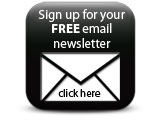 Email your CV to ae@arthuredward.co.uk or contact:
Heidi Bannister 01183 778 393 / 07747 792 272 / heidib@arthuredward.co.uk
Ana Filipa Calado 07792 958 152 / filic@arthuredward.co.uk
Melissa Shifrin 07803 504 100 / mels@arthuredward.co.uk
Holly Stanley 07384 256 771 / hollys@arthuredward.co.uk
Ben Ford 07710 392 825 / benf@arthuredward.co.uk
Christina Krajewski 07342 883 457 / christinak@arthuredward.co.uk
Joseph Bannister 07546 435 243 / joeb@arthuredward.co.uk
Featured Companies