NYC seeks microbead ban
Body Care | Ingredients | Male Grooming | Regulatory | Skin Care
Politicians move towards ban on microplastics
Political leaders in New York have renewed their focus on banning plastic microbeads from personal care products.
In a press conference, US Senator Kirsten Gillibrand of New York and New York General Attorney Eric Schneiderman pledged their support for a microbead ban across the state. Gillibrand said: "These tiny pieces of plastic have already caused significant ecological damage to New York's waterways, and they will continue to do so until they are removed from the marketplace."
Gillibrand also introduced a bill that would see the ingredient banned from products across the nation. Her office said that the beads have been found in large bodies of water where fish can confuse them with food, introducing them into the human food chain.
Microbeads were present in 74% of water samples taken from 34 different municipal and private treatment plants across the state of New York in April this year, according to a report released by Schneiderman. He said: "New Yorkers wash more than 19 tonnes of microbeads down the drain every year."
US states New Jersey, California and Wisconsin have already banned the use of microbeads. If Congress takes the policy nationwide the USA would join the Netherlands, which has banned the use of microbeads across the country.
Last month, the UN's Environmental Programme recommended a phase-out and eventual ban on the use of microplastics and the US-based Personal Care Products Council has previously supported ban initiatives. Several major cosmetics manufacturers, including L'Oréal and P&G, have already agreed to phase out their use of microplastics.
US states in the process of banning plastic microbeads:
Illinois
California
Connecticut
Colorado
Maine
Michigan
New Jersey
Wisconsin
New York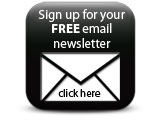 Companies phasing out the use of microbeads:
The Body Shop
Johnson & Johnson
L'Oréal
Procter & Gamble