Nailpad launches portable nail polish application surface
Nailpad is an innovative solution for nail painting dilemmas at home or on the go. Nailpad is a portable nail polish application surface with a nifty integrated polish pot holder.
Brainchild of identical twins, Carrie and Tori, Nailpad was creatively designed to solve a variety of nail painting dilemmas and help ensure a smooth polish application.
Extensive market research highlighted the problems people faced when trying to paint their nails at home or on the move and Nailpad was created with solutions in mind.
A portable, small, flat and stable surface means the problem of trying to balance the hands on books, magazines or towels (whilst precariously trying to grip a bottle of polish between the legs) is a thing of the past.
A small fin that can be placed between the legs secures an even steadier, flat surface, which in turn helps nail painting look more professional.
The issue of dreaded nail polish spills has been addressed with Nailpad's integrated nail polish pot holder.
This helps secure the nail polish bottle to prevent it from tipping over, therefore keeping furnishings, floors and clothes safe from unwanted spills.
Nailpad also folds neatly in half meaning not only can it be used as a storage device for manicure and pedicure tools, it's also perfectly portable for nails on the go.
Currently available in two colour ways, glossy black and popping pink.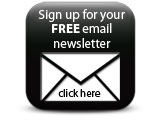 For further enquiries and information please email tori@nailpad.co.uk, call 07799 853583 or visit the website here.
Companies