Naked Soap calls on public to raise £20k for L'Oréal battle
Scottish soap and bath bomb company has set up a fundraising page on its website in anticipation of legal wranglings
Garylee Rushforth is calling on the public for support
A Scottish soap company has launched on online fundraising campaign in preparation for an impending legal battle with global cosmetics giant L'Oréal concerning its name.
Naked Soap Company, founded by Garylee Rushforth based in Fife, has so far raised £1,575 to pay for legal guidance, support and mentoring.
It has also racked up 1,986 signatures on a petition addressed to Scottish politician Keith Brown, Cabinet Minister for the Economy.
"The Naked Soap Company is currently facing a massive challenge from one of the world's largest cosmetic's companies – L'Oreal – against the use of the term 'Naked' within our company name," the firm stated on its fundraising page.
"As a small, local family business we firmly believe that this action is morally wrong and are determined to stand up and oppose this challenge, not only for ourselves, but also for every other small business that has faced a similar David vs. Goliath challenge whereby global corporations feel able to intimidate, challenge or indeed damage small business and the local economies which they support."

The right to use 'Naked'
The business, which employs 12 members of staff, is facing legal action because L'Oréal claims that it owns the trademark to the word 'naked' – the name of a popular range of eyeshadows sold by its Urban Decay make-up brand.
L'Oréal stated: "As this matter is the subject of ongoing administrative proceedings we are unable to provide further comment at this time."
Rushforth revealed last week that he had received a letter from L'Oréal threatening to oppose an application he submitted in July to trademark his business' name.
Paying tribute to Liliane Bettencourt
Despite the ongoing dispute with L'Oréal, Naked Soap Company paused on 22 September to pay tribute to Liliane Bettencourt, heiress of L'Oréal Group, who died aged 94.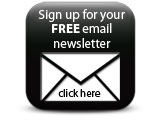 On its Facebook page, the firm posted: "Despite our own troubles with the brand itself, our ethics as a company are ones of respect and compassion."
Companies