Nanovetores introduces ultra-stable ascorbic acid
Brazil's Nanovetores Group has launched NV Ascorbic Acid, described as ascorbic acid in its most active and stable form.
Using its expertise in nano and microencapsulation, Nanovetores stabilised pure ascorbic acid, improving its effectiveness and permeation.
Among its main benefits are: depigmentation, the reduction of expression lines, the evening out of skin tone, antioxidant properties, stimulation of collagen synthesis, improvement of texture and firmness, prevention of skin ageing and promotion of hydration.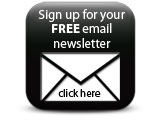 Nanovetores says NV Ascorbic Acid is ideally suited to the needs of the "age-agnostic generation" who take better care of their health, appearance and wellbeing.