Nars paints a new picture
Nars Cosmetics (Shiseido) is releasing a new collection of cream eye colours. Each of the ten shades, named Eye Paints, are said to work as either eyeshadows or eyeliners to deliver long lasting colour.
According to Nars, the gel formula enables the product to glide on smoothly while drying down quickly. Shades range from dark: Black Valley (black), Mesopotamia (brown) and Transvaal (grey) to bold: Solomon Islands (turquoise), Interstellar (silver) and Iskandar (gold). Each Eye Paint is priced at £18.50 and launches in October.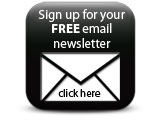 Meanwhile, the brand has also released four new blush palettes which blend a number of its most popular shades. The limited edition palettes, which are exclusive to Space NK stores, are said to help sculpt, highlight and define the face for a variety of looks. The palettes will be priced at £35 each.
Companies