National Account Manager – Home Based – £45,000
Account Manager with at least 3 years' experience in the beauty/FMCG industry
Can you show your true colours to build relationships?
Are you a tenacious Account Manager with at least 3 years' experience in the beauty/FMCG industry?
Have you managed retail accounts with beauty retailers/ grocers?
You will be working for an innovative manufacturer managing the branded cosmetics business relationship with their number one cosmetic account.
Using your vast experience in account management to develop sound account plans and working collaboratively with the beauty retailers/ grocers to maximise all opportunities to drive volume & value sales, profit and brand awareness.
With your industry knowledge, you will be aware of wider market & competitor activity to help you to seek new opportunities and drive sales
You will use your first-class communication skills to be an interface between the customer & wider company beauty teams, provide meeting notes and share information regarding the customer's strategy, performance and targets.
Being confident in your sales ability, you are happy to negotiate and manage annual joint business plans with the customer.
Ideally based in the south as lots of travel to Greater London and the South West.
This is a great exciting opportunity for a beauty National Account Manager, are you up for the challenge???
(Ref AE1104).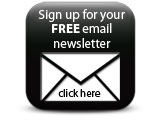 Email your CV to ae@arthuredward.co.uk or contact:
Heidi Bannister 01183 778 393 / 07747 792 272 / heidib@arthuredward.co.uk
Ana Filipa Calado 07792 958 152 / filic@arthuredward.co.uk
Melissa Shifrin 07803 504 100 / mels@arthuredward.co.uk
Holly Stanley 07384 256 771 / hollys@arthuredward.co.uk
Ben Ford 07710 392 825 / benf@arthuredward.co.uk
Christina Krajewski 07342 883 457 / christinak@arthuredward.co.uk
Joseph Bannister 07546 435 243 / joeb@arthuredward.co.uk
Featured Companies