National Account Manager – Home based – up to £45k basic + bonus
Responsible for managing national Pharmacy Retailer
Experienced National Account Manager required for personal care/toiletries giant. Working remotely, you'll be responsible for managing national Pharmacy Retailer including their biggest customer - Boots of course!
With a portfolio worth over £8M and growing. Focused on growing venue through creative sales strategies and the implementation of innovative ideas you'll drive volume, profit across the portfolio. Delighting your customer base in being an agile, flexible and fast-moving partner.
Delivering sales targets, trade spend and net sales value against the strategic plan
Full P&L responsibility
Negotiation and account strategy
Forecasting & demand planning
Communicating promotional plans effectively gaining buy-in
Boots, Superdrug, Savers – Pharmacy Retailer Channel
An understanding of the personal care industry (haircare/skincare/oral care/bath&body) will be highly advantageous, as well as previous experience of working with HQ Buyers within Boots or Superdrug. Either way you must have worked at national account level.
A pro-active and confident team addition, you must excel in developing effective relationships at all levels within your accounts as well as cross-functionally within the business. Personality? Self-motivated and resilient, a creative person who enjoys being part of a close-knit motivated team.
In return you'll be joining an organisation who has a strong foothold on the personal care marketplace with respected global heritage.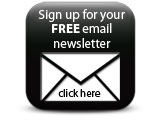 Please send your CV directly to Ali Reffell, Senior Consultant Health & Beauty at VPss for consideration.
Companies