National Account Manager – London – £40,000 + Bonus
Is life too short not to enjoy your job?
Are you fizzing with experience in managing national accounts within the UK beauty/fashion industry?
Do you have an impressive little black book of contacts to open retail doors?
You will be working for an innovative and entertaining beauty brand to develop and be accountable for broad customer relationships within the channel framework, identifying opportunities and take a leadership role within the business to create long term sustainable profitable growth.
As an experienced and professional fashion/ beauty Account Manager, you will take ownership of the day to day customer relationships using your impeccable communication skills to offer a professional and prompt service. 
Analysing EPOSs data and sales revenues to forecasts and convert data into new business. You will develop and deliver an annual business plan with and set sales and profit targets maximising net profits.  This will include managing your customer / sku forecasts for sales and stock. Negotiating hard to maximise profits and minimise costs.
Driven by your high octane sales zest you live and breathe the next sale, you are constantly looking for UK opportunities with existing and new accounts and take real pride in not just your ranges but the company. Working your customers to develop bespoke ranges and managing the critical path and milestones of the projects. Your experience and market knowledge mean you can predict the right time to distribution new range launches and promotions and manage a clean exit position on ranges to reduce obsolescence.
This is a fantastic opportunity to join this fun company where your hard work will be rewarded.
(Ref AE1033).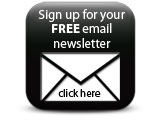 Email your CV to ae@arthuredward.co.uk or contact:
Heidi Bannister 01183 778 393 / 07747 792 272 / heidib@arthuredward.co.uk
Ana Filipa Calado 07792 958 152 / filic@arthuredward.co.uk
Melissa Shifrin 07803 504 100 / mels@arthuredward.co.uk
Holly Stanley 07384 256 771 / hollys@arthuredward.co.uk
Ben Ford 07710 392 825 / benf@arthuredward.co.uk
Christina Krajewski 07342 883 457 / christinak@arthuredward.co.uk
Joseph Bannister 07546 435 243 / joeb@arthuredward.co.uk
Featured Companies