Natracare joins 1% for the Planet
Personal care brand has pledged to donate 1% of its annual turnover to organisations which exist to protect the environment
The maker of organic cotton wipes and tampons Natracare has announced it has become a member of charity 1% for the Planet.
The charity is a global initiative which calls for businesses, non-profits, and individuals to join forces for a stable climate, better use of land, sustainable food production, reduced pollution, cleaner water and thriving wildlife.
Founder Susie Hewson commented: "Natracare is committed to give 1% for the Planet because we see ourselves as being the same as – not separate from – the ecosystems that sustain us.
"This planet is our home. Most humans have a tendency to take without giving back – and that mindset has caused a lot of destruction.
"To us, 1% doesn't seem like much of a price to pay to support the great causes helping to keep Mother Nature thriving."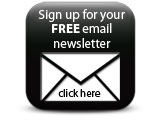 Companies