Natural Sourcing butters up
Natural Sourcing has added premium mango butter to its growing line of organic ingredients
Ingredients supplier Natural Sourcing has added premium mango butter to its growing line of organic ingredients for personal care product applications.
Its Mangifera Indica, or mango seed butter is from India and is solvent extracted and fully refined, with a shelf life of two years. It has similar properties to cocoa butter and shea butter, offering a soft, semi-solid, creamy texture with a mild aroma that will not compete with any added fragrances, according the company.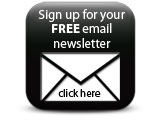 The butter is carefully packaged and stored to maintain purity, freshness and its beneficial properties.
Companies