Natural Sourcing offers tomato seed oil
Natural Sourcing is now offering cold pressed tomato seed oil within its growing line of specialty oils
Natural ingredients company Natural Sourcing is now offering cold pressed tomato seed oil within its growing line of specialty oils for use in personal care product formulations.
Studies have found tomatoes to contain essential fatty acids, antioxidants, carotenes including lycopene, vitamins, minerals, phytosterols and other important nutrients that play a role in the health and radiance of the skin. Tomato seed oil is stable and deemed by Natural Sourcing an ideal ingredient choice for incorporating the nutritive benefits of the tomato within beauty and personal care products.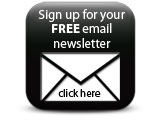 Other properties of the oil include light viscosity, quick absorption and a mild, slightly spicy aroma. It is suitable for dry, oily and combination skins. Natural Sourcing suggests applications including anti-wrinkle serums, products for brittle, damaged hair and lip care products, among others.
Companies