Natural Spa Factory unveils new body scrub with antioxidant rich fruit and veg
The new Yuzu, Pink Beets & Watermelon Body Scrub is said to provide deep exfoliation to reveal smooth skin
UK-based brand Natural Spa Factory has released its new Yuzu, Pink Beets & Watermelon Body Scrub (£20).
The yuzu plant gives the product a citrus fragrance, while the beetroot pieces and powder contain skin protecting antioxidants to help purify and brighten skin.
The brand claims the thick granular chunks of salt also ensure a deep exfoliation to stimulate circulation and remove dead skin cells.
Other ingredients include grape seed and peach kernel oil, which promote skin health by tightening pores, reducing the appearance of wrinkles and supporting the skin's barrier function to prevent moisture loss.
The product is available from naturalspafactory.com in 250g pouches for retail and 5kg tubs for professional use.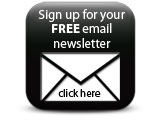 Companies