Natural & Organic Products Europe 2011 a success, says organiser
Attendance down on prior year, but exhibitors remain satisfied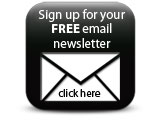 The 15th Natural & Organic Products Europe event has been declared a 'huge success' despite attracting fewer visitors than in 2010. Over 7,585 natural and organic industry professionals attended the event, which took place from 3-4 April at the UK's London Olympia, slightly down on 2010's show, which attracted more than 8,000 visitors.

The event's director, Simon Barry, commented: "This year's Natural & Organic Products Europe was a huge success. After what has undoubtedly been a tough year for trading, the industry responded with an incredible array of new and exciting product innovation. The aisles were packed with thousands of buyers and initial feedback from exhibitors has been that this year's show was one of the best."

In general, natural and organic beauty companies exhibiting appeared satisfied with the 2011 event. "A few more established brands aren't here this year. But the quality of visitors is quite strong and the event seems to be more popular with beauty buyers now," evolve founder Laura Rudoe told SPC.

Rani Ben-Dor, director of Israeli brand Cnaan, a first time exhibitor at Natural & Organic Products Europe, said: "At the moment the reaction has been okay, but we need to see how much feedback we get from visitors in the next few days. We've had interest from companies all over Europe and from the USA and Canada."

Thuy Lan Le Viet, Melvita's marketing manager for the UK, also noted the event's strong international presence. "We've seen a lot of distributors from Europe – Italy and Portugal especially – who are interested in introducing our new ranges into their countries. We've also had a lot of visitors from Asia as well," she commented. "The sector is really growing. Natural and organic products are more widely available and brands like Melvita are making products that are both easy to use and very effective.

"It's our second year exhibiting here and what we are thrilled about is that people are now seeking us out – some have even written down 'we have to see Melvita'."

The event also proved an attraction for distributors and retailers who may not have been traditionally natural. "We're here to continue to strengthen our existing relationships and to meet potential new customers in the natural and organics products sector, but also to see potential 'normal' customers too," said Le Viet.
Companies