Natural and organic concept stores boom in Asia
Over 25 stores opened in last 12 months
The number of concept stores for natural and organic personal care products is booming in Asia, with 25 new stores opening in the last 12 months according to Organic Monitor.
Western brands are dominating the natural and organic personal care products category in Asia, which is growing by over 15% a year. It is thought that poor knowledge of green formulations, low availability of natural and organic ingredients and high certification costs currently prevent many Asian companies from developing these types of product.
Due to the fact that Asia has few natural and organic retailers, many brands are choosing to follow a direct route of entry through concept stores. This route is advantageous because it enables brand owners to educate consumers on natural and organic beauty products, while side stepping the problem of distribution.
Australian brands such as Jurlique and Jasmin Aromatique are gaining a strong market presence by utilising this strategy, operating over 35 and 20 concept stores respectively. Meanwhile French company Melvita has opened 15 concept stores in Asia since 2009 and Neal's Yard Remedies has secured a high market share in Japan with its 18 concept stores.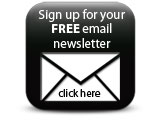 Distribution will be the focal theme of the second Asia-Pacific edition of the Sustainable Cosmetics Summit, which takes place in Hong Kong from 12-13 November 2012.